The Country House Company enjoys its relationship with the local community and is involved with charities, organisations, clubs, schools and businesses across the region. We appreciate the importance of community and each year give vital support to numerous events and projects. Either as production sponsor for The Petersfield Youth Theatre, a sponsor for the Bedales Team for The Great South Run, or for various village fetes, festivals and charity events, you will see the familiar blue Country House Company signs across the region.
Petersfield Youth Theatre
The Country House Company has supported the Petersfield Youth Theatre as the main sponsor of productions for over 7. During 2020 when productions were suspended we supported the company by sponsoring the 30th Anniversary Film which was a huge success.
The Petersfield Youth Theatre was established in 1990 and has grown to have a phenomenal reputation across the region for professional productions, now almost sold out before the tickets are even released!
For full details see www.pyt.org.uk or call 01730 266730.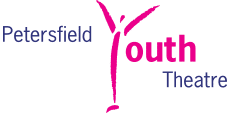 The Country House Company leads the way with The Greening Campaign
The Greening Campaign, a national campaign started in Petersfield, Hampshire, was designed and established to give communities the tools to be more sustainable in the face of climate change. It is about communities and landscape and Sue Crossley; Founding Partner of The Country House Company, is heading the Greening Campaign in Hambledon.
For full details see https://bit.ly/2QcsuKB