The Country House Company are Estate Agents who provide Property Management, Lettings and Sales across Stockbridge and surrounding areas in Hampshire and Wiltshire.
Stockbridge means, literally, a bridge over the river. On a causeway of compressed chalk laid down in the remote past for a crossing of the River Test, Stockbridge is almost midway between Andover to the North and Romsey to the South. The river is shallow and divides here with five streams threading their way through the marshy meadows and under the main road.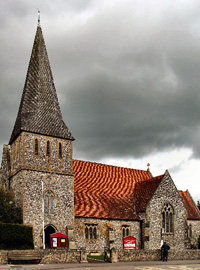 Stockbridge has a 12th century chapel, now known as St Peters, as well as numerous attractions and places to visit including the Iron Age Museum, Hawk Conservancy, The Test Way and Highclere Castle to name but a few.
The wide main street through Stockbridge represents the centre of a classic Hampshire town with beautiful buildings, independent shops, galleries and popular cafes. Parking is available along the main street and a short walk away there are further tea rooms, pubs and restaurants.
For full details on schools in the area please see www.schools-search.co.uk
Estate Agents Stockbridge
As Estate Agents covering Stockbridge we are always looking for suitable property in Stockbridge to sell or rent for clients. If you have property you think would be suitable, then please do not hesitate to make contact on 02392 632275 – we would be very happy to assist you. Alternatively if you are looking for property in Stockbridge please check our current properties for sale here and rent here.