The Country House Company are Estate Agents who provide Property Management, Lettings and Sales across Alresford and surrounding areas in Hampshire and Wiltshire.
The beautiful Georgian town of Alresford is situated off the A31 between Winchester and Alton, seven miles from Winchester. This picturesque market town boasts good access to the M3 for London and the south coast, making it a popular choice for house rentals.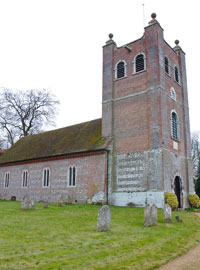 Alresford boasts the traditional shops of a small market town, including butchers, baker, fishmonger and delicatessens. The countryside properties that are offered as houses to let in Alresford are quickly snapped up. It is a delightful place to stroll around and there is plenty to please the eye such as the Fulling Mill and riverside walk, St John's Parish Church, the Millennium Trial and Old Alresford Pond, created by Bishop de Lucy of Winchester in the 12th Century.
Alresford is also renowned for its range of stylish shops offering designer fashions, art and craft, gifts, antiques and clocks, together with china and antiquarian books. With pubs, hotels, restaurants and charming tea rooms every need is catered for. And don't forget to visit the Watercress Line steam railway that runs from Alresford to Alton through 10 miles of beautiful Hampshire countryside.
A weekly market, wide range of societies and clubs and a whole host of events throughout the year ensure that Alresford maintains a thriving community and a demand for houses to rent. There are several local primary schools to be found in Alresford and the nearby villages of Cheriton and Ropley. Alresford also boasts the flourishing, mixed comprehensive school Perins, which Ofsted has described as "a good school with some outstanding features". Properties to let in the catchment area are highly desirable.
For full details on schools near Alresford see www.schools-search.co.uk
There are an excellent range of quality rental properties and properties for sale in Alresford and the surrounding area. Enquiries regarding residential lettings in Alresford should be made to The Country House Company. We pride ourselves on the personal and professional service we provide and are happy to help with any queries concerning property rentals, sales and residential property management.
Estate Agents Alresford
As Estate Agents covering Alresford we are always looking for suitable Alresford property to sell or rent for clients. If you have property you think would be suitable, then please do not hesitate to make contact on 02392 632275 – we would be very happy to assist you. Alternatively if you are looking for property in Alresford please check our current properties for sale here and rent here.