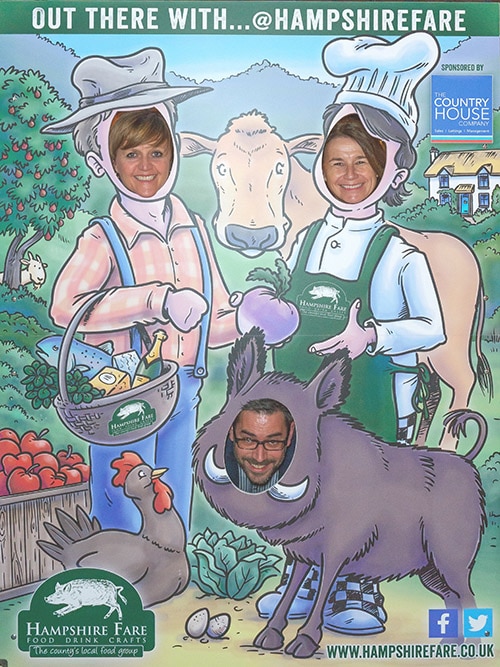 Hampshire Fare began this year with an enthusiastic gathering at The White Star Tavern in Southampton for members and sponsors on Tuesday 10th January 2017.
The local not-for-profit food group, established in 1991, supports Hampshire food producers with marketing, PR, training, routes to market and event opportunities. Around forty members and sponsors of the dynamic organisation gathered this week to talk 2017 plans.
Hampshire Fare took the opportunity to reveal a preview of the new Local Produce Guide which will be available across the county from February. Guests were also invited to road test the food group's new photo board. Sponsored by The Country House Company the board depicts a country scene drawn by local artist Simon Chadwick. Hampshire Fare and The Country House Company collaborated on the project to help engage the public and to highlight the people behind Hampshire's produce.
The board proved a big hit at the networking event. The plan is to take the board to events in and out of the county and to get as many people as possible showing their smiles in support of the local food scene.
Visit Hampshirefare.co.uk to find out more about where you can buy and try local food and drink.